Welcome to my site.  Here you can find out about, listen to, download and generally explore the music I write, record and publish – everything on this site is entire written, recorded, performed and produced by myself (with the exception of the odd cover here and there).
You can also access my music at a number of other publishing sites:
My long standing, favourite hobby is writing, playing and recording my own music. I play any kind of guitar, mainly electric, but accoustic and classical to some degree. I also play some bass, and can use a keyboard to get what I need.  I write, record and publish my own music, entirely instrumental, mostly for my own enjoyment, but here you can listen to and download that music if you so wish.  I share much of my music on various independant music sites on the net, and have taken part in a number of collaborations, in some places where great vocalists have added their talent to my work – some of those collaborations are available here.
I think my style of music is best defined as a modern form of Progressive, Instrumental Rock – their are some definite more modern metal sounds, but I have a much more laid back rock bias than a hardcore speak freak – probably my strongest influences are bands like Dream Theater & Iron Maiden, but with also much more populist twists from bands like Bon Jovi and The Cure.  As part of five 'albums' I've now produced, I've done five covers of some of my favourite tracks.
I've put together the below Collections of songs (Albums if you like) over the past few years – they do show some kind of progression, both in sound, direction and also my technical capability in terms of production.  I hope you enjoy something out of them.
---
I started playing music seriously when I was a teenager, and am for the most part, entirely self taught. (had some early music lessons, and a few really helpful older friends in various bands who I picked a lot of what I know off) –  Again, as a teenager I was a member of several really silly bands, culminating in a stage appearance when I was 17 at some Charity School Concert.  Later through University I played in several bands, and played gigged reguarly in the West Midlands.
Over the years however, my real interest in my music, has been writing and recording my own songs. Back in the 80's, I used an Amstrad 4-track tape-recorder, and the general quality was atrocious. In the 90's, I bought a digital Zoom Multi-track, and to be frank, it wasn't all that much better though it was much user to multi-track and you could do some post-processing which could tidy things up a bit.
However, following a significant gap where things like wives childrens, mortgages were aquired, I then bought an Apple Mac…..
Today, I record songs using Logic Pro, though up until 2011, GarageBand was my DSW of choice.   I've recorded almost nine complete 'albums' of songs in the last 5 years, which are complete productions, save vocals and regardless of their shortcomings, I am really quite proud of them. In 2006, I recorded most of "Never a Truer Word", the title track being the first complete and proper song I ever wrote, probably around 1990. In 2007, I've recorded a bunch of songs, under the name of "A Thousand Splendid Suns" (the first track I put down). Here, you can download and listen to my songs, feel free to comment and enjoy.
In 2008, after I had a brief hiatus playing other peoples music in a band with some work colleagues, I completed a new collection, "Inversions" in August 2008, and have since completed, "Many Ways To Be", "Edge Of The World", "Distant Journey", "Tortured Soul" and have recent started "Pressure".
My influences shine through, I think, and if you like this kind of music, you'll recognise the strong influences that I take into most of what I write. My favourite style of music is the more progressive, modern rock, some old school metal, but mostly anything that is highly orchestrated and detailed music, with strong melodies and gripping rhythms  – my favourite bands include Maiden, Dream Theater, Bon Jovi, Rush, Priest, Zeppelin etc, but I also bring in influences from bands like The Cure, Ska, Thrash and other Metal bands.  Influences, I think that are evident in a number of my songs.
The favourite track of my own is currently 'Magic Man' or possibly "My Dream", but I tend to find my favourite is often the last track I recorded, so make your own mind up.
---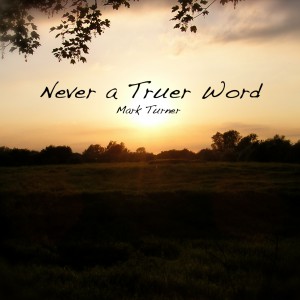 Never A Truer Word (2007)
This was my first attempt at digital recording, having acquired an iMac for the first time and discovered Garageband.  I'd kind of been playing around with a casette based 4 track for a couple of years before that, and either rewritten songs I'd played in bands as a teenager, or put together new songs based on riffs or bits of songs from the past.
When I discovered Garageband i recorded the only true song I had from when i was about 18, which had many names depending on which band i was in at the time – i called it  Never A Truer Word this time, and recorded it properly for the first time.   For me its the stand out song of the ten.  My guitar skills were a bit rusty, as having nobody to play with for years and having no means to record and double track myself, id not played as much as i'd have liked – it shows unfortunately. At the time I didn't publish the music anywhere save iCompositions, and just the single song – I took a photo of sunset out in the countryside near where I lived at the time (Cambridgeshire) and attached it the post of 'Never A Truer Word'.  Later on as my portfolio grew, I used that photo to create the album cover you see here.
I was really intrigued by how professional a sound i could achieve with the modern technology, so really started putting more time into learning how to use it, and wrote a whole bunch of new songs to put together a new collection.  Named for a great book I had been reading at the time (the phrase just appealed to me):

A Thousand Splendid Suns (2007)
The sound definitely started becoming a bit more solid, and my playing was certainly returning arguably to the level it had been in my late teens when i played nightly and did a lot of gigs with various bands.  I also started to experiment to try and make a fuller instrumental only song – though still, many of the tracks sound as they are – songs made for vocalists with nobody available to sing.
During the writing of most of these songs, I actually joined a band with some guys at work, for the first time in 10 years.   It was really fun, and one of the songs I brought to those guys which everyone really enjoyed and we played a lot (though we never got out of the practise studio) was No Way, But My Way.  Still a bit of a hit, in fact writing this 10 years later, I should probably redo it, as the basic core melody I think is great.  Otherwise, listening now, it sounds a bit aged and certainly I was less adept at the production side.
Inversions is where I start to experiment with a much more advanced sound.   Firstly, a couple of years of playing had really got my interest at maximum – I'd invested some more money in my equipment, had a Fender electro-accoustic as well as a decent enough bass and a midi-keyboard – giving me a lot more utility in what kind of sounds I could achieve. My fingers were a lot more nimble from regular practise, and you'll find a lot more "fiddle" electric lead guitar across this lot.   I was heavily into my progressive rock for relaxation as well, and so the first track here, is still my favourite, and setups the whole album really well I think, My Dream (not entirely by chance, named for one of my favourite bands, Dream Theater as a bit of a tribute).  By way of note, I started adding one in every ten songs as a cover/interpretation of something I liked.   For me this had a particuarly notable cover of a fairly obscure song by a fairly obscure band which I really am proud of, Welcome To Dying.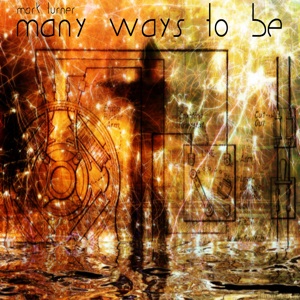 So for me, this is where the music really starts to get to the quality that I've consistently managed to record at since – dont think my playing will ever get too much better than this, and in essence all that happens as the albums evolve from hereon is I got better at production, and/or I got better equipment.   Really found "my groove" with this set, and there's a good mixture of speed, slow, melodic and hard rock type stuff with a lot of variety.  I was particuarly pleased with the conjoined double song of Violently Blue leading into The Lives I Have Lived.  The latter is particularly poignant, and I still really enjoy listening to.